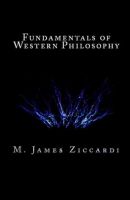 Fundamentals of Western Philosophy
by

M. James Ziccardi
This work includes detailed examinations of the ideas put forth by such influential thinkers as Plato, Aristotle, Descartes, Spinoza, Leibniz, George Berkeley, John Locke, David Hume, Immanuel Kant, Arthur Schopenhauer, Bertrand Russell, Machiavelli, Thomas Hobbes, Jean-Jacques Rousseau, John Stuart Mill, and Alexis de Tocqueville.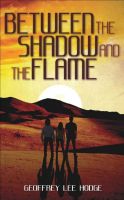 Between the Shadow and the Flame
by

Geoffrey Lee Hodge
Epic in scope, "Between the Shadow and the Flame" is the allegorical retelling of the history of philosophy, religion and science, as seen through the journey of its three main characters. As they investigate the conspiracy behind a catastrophic war, Sophia, Hyle and Newman tackle larger questions about free will, God and the nature of reality itself.