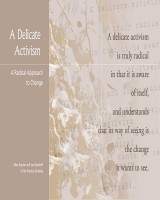 A Delicate Activism - A Radical Approach to Change
This short book explores a way, a practice, we're calling 'a delicate activism', a path that demands a thorough reappraisal of the role we actually play in social change. It seems that much of the activism we engage in actually ends up retarding real change. A delicate activism is truly radical in that it is aware of itself, and understands that its way of seeing is the change it wants to see.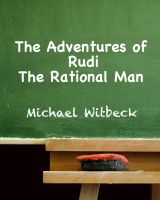 The Adventures of Rudi the Rational Man
Rudi, a young donut maker and logician, loses his job. A visit to the unemployment office leads to friendship with an immigrant mute and a visit from the attractive but obviously troubled Rhonda Lingo. Restless and unfulfilled, Rudi leaves his city. Years later he returns and finds work in a small muffin bakery, his only co-worker a possibly homicidal dropout from a PhD program in philosophy.