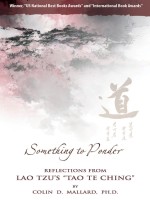 Something to Ponder, reflections from Lao Tzu's Tao Te Ching
by

Colin Mallard
(5.00 from 1 review)
"Something to Ponder, reflections from Lao Tzu's Tao Te Ching," brings readers the timeless wisdom of the ancient Chinese sage. It is as relevant today as when it was first written twenty five hundred years ago. The elegant language is simple, at times sparse and is meant to be read aloud. It provides a perfect vehicle for Lao Tzu's profound wisdom.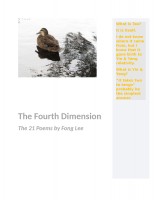 The Fourth Dimension - 21 poems
by

Fong Lee
(4.00 from 3 reviews)
What is Tao? It is itself. I do not know where it came from, but I know that it gave birth to Yin & Yang relativity. What is Yin & Yang? "It takes two to tango" probably be the simplest answer.
Related Categories