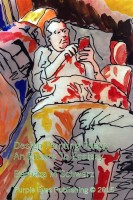 Design Painting Poetry - An Encore To Ecstasy
by

Barbara M Schwarz
Design Painting Poetry - a part of recollection - a part of pure reflection - a part of direction: the joy of life's connection (whatever our perfection...) Feel the flow, when you know, where it is you want to go: embrace the courage of your heart, for that is life's own quick-start!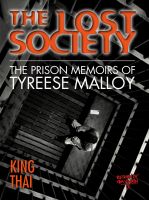 The Lost Society: The Prison Memoirs of Tyreese Malloy
by

King Thai
Over the course of 22 months in state prison and county jail, King Thai documented his experience in journal entries, philosophical essays, and poems. He offers an intimate look into the mind of a prisoner, the horrendous conditions of modern day chattel slavery (aka the Prison Industrial Complex),religion, and Hip Hop culture.
Related Categories