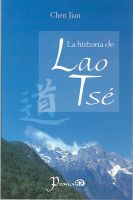 La historia de Lao Tse
by

Chen Jian
Este libro nos introduce en la vida y trayectoria de uno de los grandes pensadores y fundador del sistema filosofico denominado taoismo, contenido en el clasico Tao Te King, que tuvo un gran impacto en la filosofia china de los periodos subsecuentes.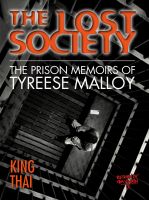 The Lost Society: The Prison Memoirs of Tyreese Malloy
by

King Thai
Over the course of 22 months in state prison and county jail, King Thai documented his experience in journal entries, philosophical essays, and poems. He offers an intimate look into the mind of a prisoner, the horrendous conditions of modern day chattel slavery (aka the Prison Industrial Complex),religion, and Hip Hop culture.