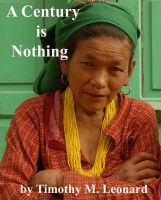 A Century is Nothing
by

Timothy Leonard
Price:
$4.99 USD.
Words: 185,000. Language: English. Published: December 8, 2012. Categories:
Nonfiction
»
Philosophy
»
Zen
A work of metafiction with a Gonzo attitude. On 9/11 a prescient Vietnam Veteran was in the Sahara. He met Omar, a blind Touareg writer in exile. They moved to Cadiz, Spain and later an isolated mountain pueblo where they wrote about the past, present and future. Their stories inside stories incorporate diverse world cultures and spiritual awareness. Life is CAT: chance, aptitude and timing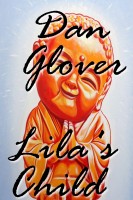 Lila's Child: An Inquiry Into Quality
by

Dan Glover
Lila's Child chronicles the first year of the Lila Squad discussion group... an Internet list devoted to the works of Robert M. Pirsig. This discussion focuses upon his second novel, Lila: An Inquiry into Morals although his first book Zen and the Art of Motorcycle Maintenance: An Inquiry into Value is also discussed a great deal.