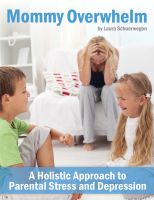 Mommy Overwhelm: A Holistic Approach to Parental Stress and Depression
by

Laura Schuerwegen
Mommy Overwhelm is a step-stone guide for parents who want to overcome daily overwhelm, stress and depression. In this book, the author draws from her own experience overcoming a longstanding depression to hand you the tools to heal. From strengthening foods and herbs to exercises and activities, this guide will kickstart your journey to happier, balanced parenting.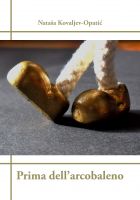 Prima dell'arcobaleno
by

Nataša Kovaljev-Opatić
Il libro Prima dell'arcobaleno racconta un viaggio doloroso che un genitore percorre quando affronta la malattia del proprio bambino; è una storia d'impotenza e di forza allo stesso tempo, una storia di lotta, di cadute e di ricerche, ma anche infine di una crescita personale di una madre che riesce a trovare dentro di se la forza per accettare la vita che le viene data.