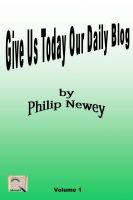 Give Us Today Our Daily Blog
by

Philip Newey
Here they are! My first 100 blog posts, posted over 104 days. Witty! Provocative! Insightful! These are really cool words that probably do not apply to this collection. But, hey, why not buy it anyway!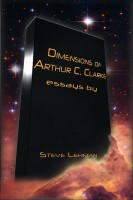 Dimensions of Arthur C. Clarke
by

Steve Lehman
Sir Arthur C. Clarke invented Satellite communications and wrote some of the best science fiction of the 20th century. He also wrote about his passion, scuba diving, having lived most of his life in Sri Lanka, where the diving is good. From there, he fought with humane intelligence against the insanity of the Cold War, and for the "spiritual" evolution of humanity, until his death in 2008.