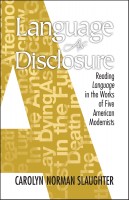 Language As Disclosure
by

Carolyn Norman Slaughter
Carolyn Norman Slaughter's study probes the ways that language "works" in the literature of five American modernist authors. Slaughter's purpose, opposing the Derridean project of Deconstruction, is to recover the first-order importance and power of language, its radical effects, as set out in the philosophy of Martin Heidegger where language works to disclose, reveal, unfold (Erschließen).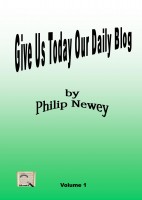 Give Us Today Our Daily Blog
by

Philip Newey
Here they are! My first 100 blog posts, posted over 104 days. Witty! Provocative! Insightful! These are really cool words that probably do not apply to this collection. But, hey, why not buy it anyway!