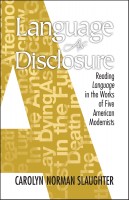 Language As Disclosure
by

Carolyn Norman Slaughter
Carolyn Norman Slaughter's study probes the ways that language "works" in the literature of five American modernist authors. Slaughter's purpose, opposing the Derridean project of Deconstruction, is to recover the first-order importance and power of language, its radical effects, as set out in the philosophy of Martin Heidegger where language works to disclose, reveal, unfold (Erschließen).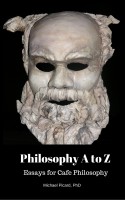 Philosophy A to Z: Essays for Cafe Philosophy
by

Michael Picard, MSc, PhD
This anti-dictionary explodes the meanings of philosophical concepts as it defines and un-defines them. A unique collection of provocative essays and other texts that tease and treat the reader to fresh and foreign perspectives on dozens of philosophy topics of interest to thinking public and critical seekers anywhere. This book is for people yearning to have fun thinking for themselves.