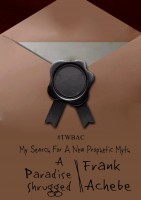 There Will Be A Country: A Paradise Shrugged
by

Frank Achebe
As a continuing postscript to A Report To History, Frank Achebe chronicles his search for a new Biafran myth out of the wasteland called Nigeria and his intellectual struggle to find an answer to the problem of history.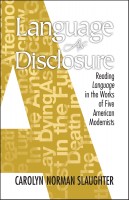 Language As Disclosure
by

Carolyn Norman Slaughter
Carolyn Norman Slaughter's study probes the ways that language "works" in the literature of five American modernist authors. Slaughter's purpose, opposing the Derridean project of Deconstruction, is to recover the first-order importance and power of language, its radical effects, as set out in the philosophy of Martin Heidegger where language works to disclose, reveal, unfold (Erschließen).