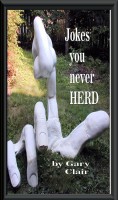 Jokes You Never Herd
by

Gary Clair
(1.00 from 1 review)
Political, Anti theist, Anti-social,Stoic,Pagan , middle finger popping, scientifically proven boring party explosion device, bar fight-starter, sheep De-flocker,grow a pair, Joke Book. Why do cops like donuts?. What if they had hung Jesus?. free sample taste, but, If the only taste you have is in your mouth, you won't like this book.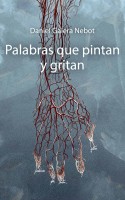 Palabras que pintan y gritan
by

Daniel Galera Nebot, Sr
En una mezcla de descripción poética y narración condensada, "Palabras que pintan y gritan" es un compendio de relatos cortos ilustrados por varios artistas que condensan en pocas líneas todo lo que una palabra puede llegar a significar.