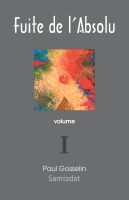 Fuite de l'Absolu: Observations cyniques sur l'Occident postmoderne. volume I
En Occident, nos élites affirment que l'on peut vivre sans religion. L'anthropologie indique plutôt que toute civilisation est enracinée dans une vision du monde, une religion. Il faut se demander alors quelle est la religion occidentale dominante de l'Occident? Quelles sont ses croyances fondamentales? Quels groupes la propagent et quels sont ses mythes, ses rituels et méthodes de recrutement?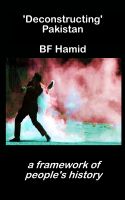 'Deconstructing' Pakistan: A Framework of People's History
What happens when a nationalist discourse falls apart? When major events after the creation of a country are explained only in terms of conspiracy because the nationalist discourse would be challenged? Does it mean the entire narrative of creating a country is flawed?