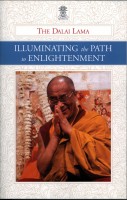 Illuminating the Path to Enlightenment
His Holiness the Dalai Lama gives a commentary on Lama of the Path, Atisha's revolutionary work and Lines of Experience, a short text written by the Tibetan scholar Lama Tsong Khapa. This book offers readers one of the clearest and most authoritative expositions of the Tibetan Buddhist path ever published, and it is recommended for those at the beginning of the path, the middle and the end.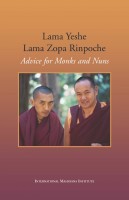 Advice for Monks and Nuns
In these talks, Lama Yeshe and Lama Zopa Rinpoche explain the great benefits of practicing Dharma as an ordained person, how to keep the ordination pure, the purpose of the monastic community, how to live together as monks and nuns, and much more.