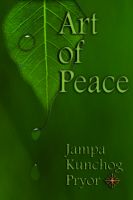 Art of Peace
The Art of Peace instructs us to look at success and failure in terms of what we must do to achieve our objectives without fear or doubt. These writings are structured around Buddhist theory and practice and present a comprehensive discourse describing how we determine how our future. As in the writings of The Art of War,The Art of Peace reflects itself in terms of methods that capture success.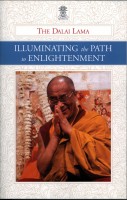 Illuminating the Path to Enlightenment
His Holiness the Dalai Lama gives a commentary on Lamp of the Path, Atisha's revolutionary work and Lines of Experience, a short text written by the Tibetan scholar Lama Tsong Khapa. This book offers readers one of the clearest and most authoritative expositions of the Tibetan Buddhist path ever published, and it is recommended for those at the beginning of the path, the middle and the end.