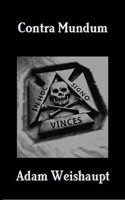 Contra Mundum
by

Adam Weishaupt
Contra Mundum is a handbook for those who think there's something fundamentally wrong with the world. The ancient Gnostics claimed the world was actually created and ruled by the Devil (the Demiurge), hence why everything is so hideous, unfair and horrific. Humanity refuses to be cured. It loves madness too much. No sane person would be anything other than "contra mundum" (against the world).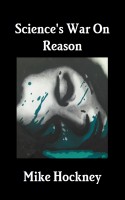 Science's War On Reason
by

Mike Hockney
Scientists are anti-rationalists and anti-intellectuals, antagonistic to reason, antagonistic to the inevitable destination where reason leads us: zero/infinity singularities. These are the Leibnizian monads that define existence itself, but which will never be objects of sensory science. No Super Large Hadron Collider will ever detect a single trace of them.