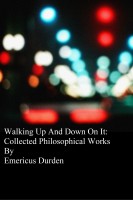 Walking Up And Down On it: Collected Philosophical Works
by

Emericus Durden
One's experience of the entire transformation process from beginning to end – taking up the method of skeptical nihilism, seeing the practice through to its completion, afterwards stabilizing oneself in the new perspective beyond every possible form of human society and civilization – yes, one's final experience is that of triumph: triumph over oneself and triumph over civilization.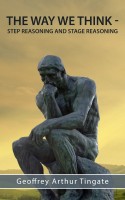 The Way We Think: Step Reasoning and Stage Reasoning
by

Geoffrey Tingate
Many advances in knowledge have met with unrelenting opposition and deteriorating human relationships. Many of these advances stem from inductive stage reasoning, but the adverse reactions stem entirely from step reasoning. All attempts to overcome this impasse have failed because two requirements have never been met. These requirements and the way forward are dealt with in detail.