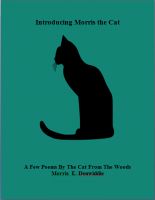 Introducing Morris The Cat
(5.00 from 1 review)
Enjoy the rhythmic poetry of Morris Denwiddie as he muses about popular topics such as children, dealing with the life's difficulties, and reflections of money. Each poem is humorous and thought-provoking.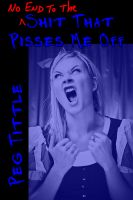 No End to the Shit that Pisses Me Off
(1.00 from 1 review)
War rape, profit, baby androids, tax exemptions for churches, make-up, having kids, assisted suicide, abortion, grades inflation, littering, business ethics… Philosophy with an attitude. Because the unexamined life is dangerous.