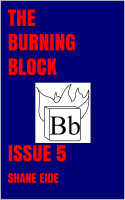 The Burning Block Issue 5
by

Shane Eide
In issue 5 of this magazine, politics are placed in the context of the apolitical, streetlights are seen as a cause of insanity. Machiavelli and Lao Tzu go head to head in the realm of occult politics, each one representing a different (if only in a nuanced way) theory of sovereignty.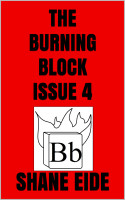 The Burning Block Issue 4
by

Shane Eide
Political satire, in which nothing is what it seems. Everything hides in plain sight. This issue features aphorisms, essays and The Demonic Newsreel.
Related Categories