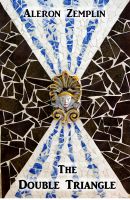 The Double Triangle: Secular Alternatives to Religion
by

Aleron Zemplin
(4.50 from 2 reviews)
The Double Triangle shows how each of us is a gateway between a vast past and an expansive future. It represents a secular outlook in which original thought is the most sacred act. The underpinning of these ideas are: the unknowablity of ultimate truth, randomness as a builder of structure and a driver of change, and the implications of the Double Triangle for our ideas and for our afterlives.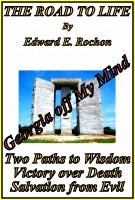 The Road to Life
by

Edward E. Rochon
(1.00 from 1 review)
Two paths to wisdom compared. The seer with crystal ball and the soldier who drills. One tries to divine the future; one tries to see clearly what is immediately before him. One accumulates knowledge as a focus; one eliminates error as a focus. The soldier has the better way. The seer competes with God. The crystal ball can lie; but the truth lies before us. Some comments on Georgia Guidestones.