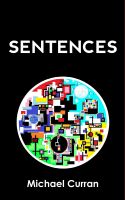 Sentences
by

Michael Curran
Thoughts and aphorisms on art and style, psychology and self-knowledge, religion, happiness, self-interest, pride, vices and virtues, politics, thinking, illusion, and the purpose of life. Includes many quotes from a range of writers such as Blake, Dickinson, Yeats, Montaigne, Pascal, Emerson, Nietzsche and Wilde.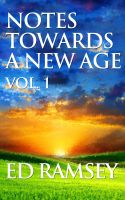 Notes Towards a New Age
by

Ed Ramsey
Ed Ramsey is a blue collar philosopher who has been living, working and writing, and developing his personal philosophy for 37 years. He refers to his philosophical approach as Mavellonialism, the art and science of sophisticated self-development, whereby the individual cultivates his or her beliefs. This philosophy is amenable to the needs of every individual, man or woman, rich or poor.
Related Categories