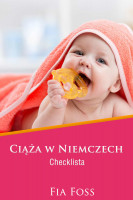 Ciąża w Niemczech - Checklista
by

Fia Foss
Ciąża w Polsce - Checklista to interaktywna książka prezentująca przejrzystą i zorganizowaną listę zadań, które każda kobieta w ciąży w Niemczech musi wykonać. Ponadto, Checklista daje możliwość zaznaczania pozycji już wykonanych, a także pomaga w składaniu wniosków prezentując linki do pomocnych stron, listę potrzebnych dokumentów oraz wyjaśnia, w jakich urzędach należy składać wnioski.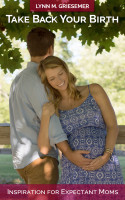 Take Back Your Birth: Inspiration for Expectant Moms
by

Lynn M. Griesemer
"Take Back Your Birth" encourages autonomous childbirth and discusses the pitfalls of relying on experts and technology. Birth is much more than a medical event. It is possibly the highlight of a woman's sexuality. When you are able to tap into your emotional, spiritual, mental and physical power, your childbirth experience can become an opportunity for true, long-lasting joy.