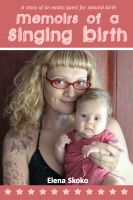 Memoirs of a Singing Birth
by

Elena Skoko
(4.00 from 1 review)
Romantic, inspiring, informed. This is the book that will change your perception of birth. An intimate story where pregnancy and labor are seen as an empowering initiation, where fear is transformed by chanting and pain is channeled into music. An exotic quest for natural birth that will take you to the island of Bali and its birth traditions. Lotus birth described in practice. Witty and honest.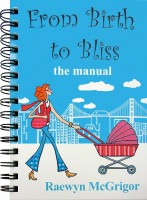 From Birth to Bliss
by

Raewyn McGrigor
(4.00 from 1 review)
This manual relates specifically to the practical realities of the first days and weeks of life with a new baby in it, and explains what baby needs to learn in his transition to life outside the womb. It will 'fast track' the new learning for both mother and baby with a clear plan of action to follow. Tried and true methods that work.
Related Categories