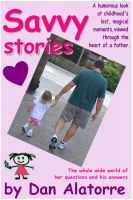 Savvy Stories
A funny look at childhood's lost, magical moments, viewed through the heart of a father.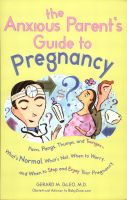 The Anxious Parent's Guide to Pregnancy
This is an update (2nd Edition) of the original critically-acclaimed McGraw-Hill publication of "The Anxious Parent's Guide to Pregnacy," by Gerard M. DiLeo, MD. Completely revised and brought up to date for 2012, it is also like no other pregnancy book you've ever seen. It's what not to expect when you're reading a book about expecting.