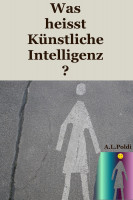 Was heisst Künstliche Intelligenz?
by

A.L. Poldi
Will the Artificial Intelligence cooperate, will it compete? Is it a mere tool or something completely unlike our modes of thinking? Can it be thought of - at all - in the first place? Why should we even bother to pause our total emotional involvement in this digital rush for even a single moment - to think? Perhaps - in order to be able to steer it... in german language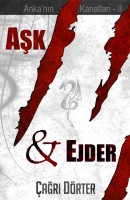 Aşk ve Ejder - Kitaptan Alıntılar
by

Cagri Dorter
Kendi hakikatini arayan bireyin en derin köklerine temas etmesi için yürünecek yola dair de bir harita sunan "Anka'nın Kanatları" serisinin ikinci kitabı. Bu kitapta tek tek temel insan ve zihin tipleri ele alınıyor. Her birinin kendine has bir sıkıntısı olduğu gibi, her biri için de açığa çıkacak özel bir cevap bulunuyor...