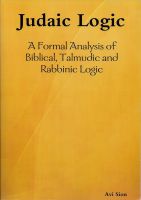 Judaic logic: A Formal Analysis of Biblical, Talmudic and Rabbinic Logic.
An original inquiry into the forms of thought determining Jewish law and belief, from the impartial perspective of a logician. Judaic Logic attempts to honestly estimate the extent to which the logic employed within Judaism fits into the general norms, and whether it has any contributions to make to them.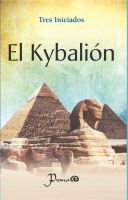 El Kybalion
Filosofía hermética del Antiguo Egipto y Grecia. Es un placer presentar a los estudiantes e investigadores de las doctrinas Secretas, esta breve obra basada en las antiquísimas enseñanzas herméticas que han llegado hasta nosotros a lo largo de estos siglos desde la existencia de su Gran Fundador, Hermes Trismegistus, el "escriba de los dioses", que vivió en el antiguo Egipto.