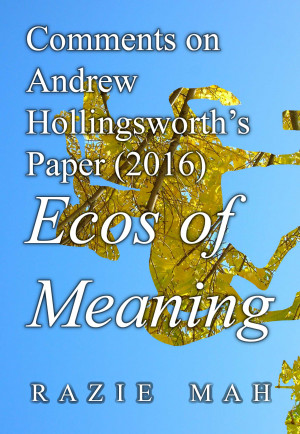 Comments on Andrew Hollingsworth's Paper (2016) Ecos of Meaning
by

Razie Mah
This essay comments on Andrew Hollingworth's presentation at the annual meeting of the Evangelical Theological Society (2016) in San Antonio. His paper is subtitled Umberto Eco's Semiotic Theory for Theological Hermeneutics. The category-based nested form is used to model features of Umberto Eco's semiotic theory. These models are applied to an example.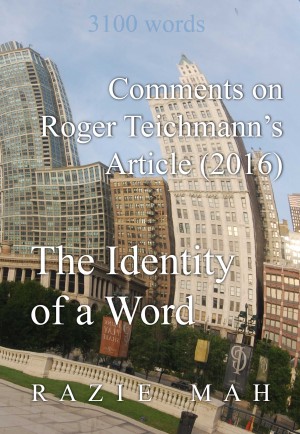 Comments on Roger Teichmann's Article (2016) The Identity of a Word
by

Razie Mah
This 3100 word essay comments on an article appearing in the winter 2016 issue of The American Catholic Philosophical Quarterly (Volume 90). The article is titled, The Identity of a Word. The author of the article is Roger Teichmann, a professor at St. Hilda's College, University of Oxford in Oxford, United Kingdom.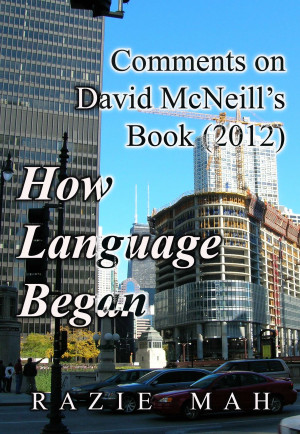 Comments on David McNeill's Book (2012) How Language Began
by

Razie Mah
David McNeill, Professor at the University of Chicago, has been publishing books on the unity of speech and gesture, starting in 1992 with the book: Hand and Mind. He approaches the evolution of talk from the view of the U of C's language lab. Why do people gesture when they speak? Is this an evolved trait? These comments re-articulate McNeill's work using the category-based nested form.
Related Categories