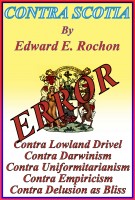 Contra Scotia
by

Edward E. Rochon
Empiricism & Atheism attacked via Scottish School. Invalidity of empiricism as avenue of philosophy noted. Scientific Method, ordinary and extraordinary, empirical theories, analyzed for flaws. Noah's flood looked at. Origins of coal and oil viewed as non-organic contra Darwinism. Uniformitarianism and Catastrophism viewed in favor of latter. Summary of modern physics with critique.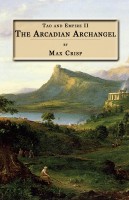 Tao and Empire II: The Arcadian Angel
by

Max Crisp
Follow the collective mind on its next step in this journey towards purgatory, decadence and derision. The Arcadian Angel may be your last chance to taste the sweet nectar of our long-lost but original innocence.