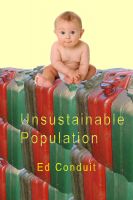 Unsustainable Population
(4.00 from 1 review)
The book attempts to put the issue of sustainable population on the political agenda. Global warming, species extinction and migration pressure arise when seven billion people occupy a planet that may only sustain two billion. Anti-immigrant feelings, the Arab Spring and wars in Africa and Syria may be consequences of the birth rate. Options are considered for six countries.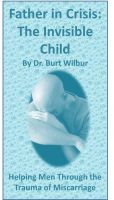 Father in Crisis: The Invisible Child
This book is written from the perspective of a father of three invisible children with over 35 years of ministry experience, to equip others in dealing with the trauma of miscarriage. Portions have been used by county health departments, ministers, and a fertility issues ministry. Clergy, laity, and counselors should find this informative and insightful in ministering to Fathers in Crisis.