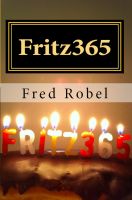 Fritz365 A Year In Poetry
by

Fred Robel
(5.00 from 1 review)
Life, death, sex, religion, introspection, you name it. This collection of poetry was written over the course of 2011. An entry was made every day, as part of an exercise for the author to expand his poetic range. It's up to you to decide if change did occur as far as style, and expertise. What it is, is simple: 365 daily entries, to amuse and horrify, justify and vilify.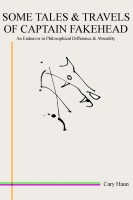 Some Tales & Travels of Captain Fakehead: An Endeavor in Philosophical Difference & Absurdity
by

Cary Haun
Price:
$5.99 USD.
Words: 81,110. Language: English. Published: May 17, 2014. Categories:
Fiction
»
Poetry
»
Epic
(5.00 from 1 review)
The life of a young boy takes an odd turn when his own father accidentally beheads him--and he does not die. Subsequently, the boy with no head must leave his absurdly real life for adventures of epically outlandish proportions. Along the way he encounters people, bodies, and events that all seem to be pointing in two different directions at once: everywhere and nowhere.
Related Categories