RIANA'S GIFT
by

Dirk van der Merwe
(5.00 from 1 review)
RIANA'S GIFT is the first of its kind hands-on manual to healing naturally from the death of a child, or any ordeal, including divorce, addiction, abuse etc., as though it never happened. It emphatically dismisses the idea that the trauma of loss is a life sentence that must be endured and suppressed one day at a time. The natural law that removes the memory of the agony of childbirth, guarantees.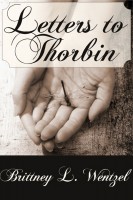 Letters to Thorbin
by

Brittney Wentzel
(5.00 from 1 review)
August 5, 2010, was the best and the worst day of my life. On that day I married my best friend, my rock, my hero—and on the same day we lost our son, Thorbin, at 14 weeks due to heart complications. I wanted to share my story of this past year in hope of helping others who have gone though the same thing as we have.
Related Categories