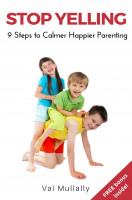 Stop Yelling - Nine Steps To Calmer Happier Parenting
by

Val Mullally
Do you ever feel stressed and frustrated with your kids? Discover 9 practical steps to become a calmer, happier parent, how to recalibrate your own parenting behaviour, move from upset to reconnection to create happier relationships, side-step the power struggle with your child, create win-win solutions for a happier, more co-operative family to stop yelling and start connecting with your child.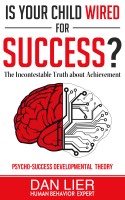 Is Your Child Wired for Success?
by

Dan Lier
As parents, if you knew the environment you are providing your child determines their success or their failure, would you want to know how you could make a difference? Would you want to know how to give your kids the edge?
Related Categories