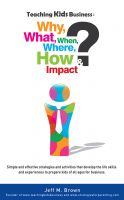 Teaching Kids Business: Why, What, When, Where, How & Impact
by

Jeff M. Brown
Simple and effective strategies and activities to develop life skills and experiences that prepares kids of all ages for business. Provides progressive thinking, ideas to implement, teaching techniques, and a solid framework to teach kids business. The use of this content will help to; encourage business conversations; help children to become more engaged in learning about business.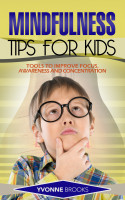 Mindfulness Tips for Kids
by

Yvonne Brooks
Helping children to focus their awareness to the present moment should be practiced in their daily routine. All we have each day is a series of now moments, followed by another series of now moments. Awareness is key to every child's happiness and self-development.