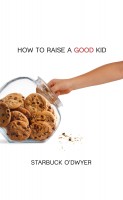 How To Raise A Good Kid
by

Starbuck O'Dwyer
(4.33 from 3 reviews)
Essential reading for every parent, How To Raise A Good Kid is a collection of 23 hilarious, honest and heartfelt stories about growing up and raising children that help parents teach lessons about core values such as faith, honesty, courage, hard work, perseverance and love. One of the best books about parenting and successfully navigating the challenges of childhood that you will ever find.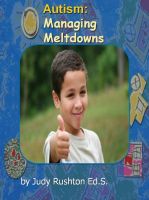 Autism: Managing Meltdowns
by

Judy Rushton
Every parent finds themselves dealing with a temper tantrum at sometime, but tantrums involving children and youth with autism are typically more frequent and severe. These tantrums are often referred to as meltdowns. Parents and caregivers of children with autism know that dealing with meltdowns is a part of their daily lives. This book is designed to help adults manage meltdowns safely.
Related Categories