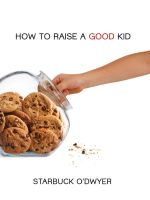 How To Raise A Good Kid
(4.33 from 3 reviews)
Essential reading for every parent, How To Raise A Good Kid is a collection of 23 hilarious, honest and heartfelt stories about growing up and raising children that help parents teach lessons about core values such as faith, honesty, courage, hard work, perseverance and love. One of the best books about parenting and successfully navigating the challenges of childhood that you will ever find.
The New Child - Creating Magical Relationships Between Parents and Children of All Ages
The New Child is a collection of anecdotes by the founder of Parentology, coach and entrepreneur, Gonan Premfors. In this book Gonan shares some of the stories she has come across in her work with families and relationships throughout the world. The book offers the reader opportunities to reflect on his or her own relationships and will lead to new awareness and ultimately new choices.