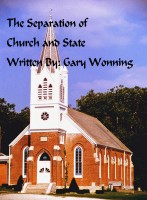 The Separation of Church and State
by

Gary Wonning
There has been much debate over the years about what the founding fathers meant about the separation of church and state. In recent times there has been much disinformation about how they actually believed, especially George Washington. In this short Ebook the author tries to explain how they actually felt.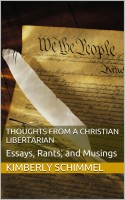 Thoughts from a Christian Libertarian: Essays, Rants, and Musings
by

Kimberly Schimmel
A writer and mother thinks about liberty, responsibility, God, and country. She struggles with the realities of being a Christian in a country founded on freedom of conscience, yet drifting toward collectivism and tyranny. She offers ideas for strengthening the family, protecting individual liberty, and generally fighting back against a culture that is in decline.