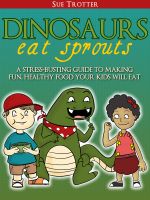 Dinosaurs Eat Sprouts, a stress-busting guide to making fun, healthy food your kids will eat
(5.00 from 1 review)
A simple, effective guide, packed with tips, tasty recipes and sound nutritional advice to help you make fun, healthy food your kids will want to eat. Designed to take the stress out of feeding the children, there is something for every parent from those on a budget to those catering for vegetarians or fussy eaters.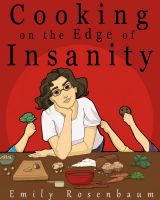 Cooking on the Edge of Insanity
(4.67 from 3 reviews)
Emily Rosenbaum is that mother; the one who avoids chemicals, minimizes food waste, shops locally, and tries to convince her son that lemonade is not a fruit. Don't even get her started on BPAs. In Cooking on the Edge of Insanity, Rosenbaum shares recipes and tells the tale of living sustainably while cooking for a family of five. Don't bother to tell her she's nuts. She already knows.