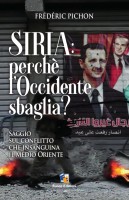 Siria: perchè l'Occidente sbaglia?
by

Frédéric Pichon
La Guerra civile siriana, scoppiata sull'onda delle Primavere Arabe del 2011, si è trasformata oggi come terreno di scontro delle grandi Potenze ognuna mossa da interessi geopolitici e strategici diversi, dove però il controllo dei flussi energetici verso l'Occidente sembra essere il motivo di contesa principale.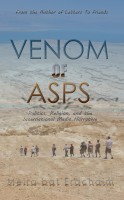 Venom of Asps
by

Meira bat Erachaim
Meira bat Erachaim has befriended and was influenced by a wide variety of people from all corners of the world with disparate political opinions and religious beliefs. The places she lived and, more importantly, the people she met helped form her distinctive point of view. Her perspective is unapologetically sincere, sometimes controversial, and never humourless.