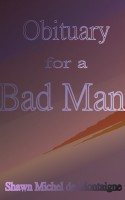 Obituary for a Bad Man
by

Shawn Michel de Montaigne
People who lived rotten lives, who were rotten to others, to their family, are commonly eulogized in obituaries and funerals as decent, loving souls. This is my attempt to set the record straight concerning one particularly rotten soul, my father, Louis J. Helbert, Jr.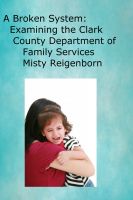 A Broken System: Examining the Clark County Department of Family Services
by

Misty Reigenborn
What if a parent lost their parental rights permanently because they were poor? That is what happened in 2008, when my husband and I lost our parental rights due to a "lack of resources." A Broken System is not only the true story of what my family went through when dealing with DFS in Clark County, it is also a look into why Clark County DFS has been termed a broken system.