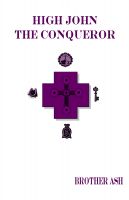 High John the Conqueror
(5.00 from 2 reviews)
Many have heard of High John the Conqueror root, but did you know that High John is also a spirit that you can petition directly? In this pamphlet I lay out my methods for working with this powerful spirit.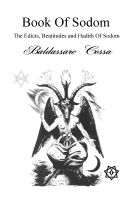 The Edicts, Beatitudes and Hadith Of Sodom (Book Of Sodom)
(5.00 from 1 review)
I unveil Sodom as the Song of the New Aeon as Thelema is the Word of the New Aeon! I unveil the Holy Truth that will bring together all in Thelema, Paganism, Wicca and Satanism and all of the Left Hand Path and Alternative Spiritualities into the New Age against the repressors of Old!