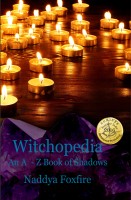 Witchopedia: An A to Z Book of Shadows
by

Naddya Foxfire
Naddya Foxfire, Wiccan High Priestess and founder of the Way of the Lady coven, brings you a uniquely-designed alphabetical Book of Shadows, including most everything the modern-day pagan might need to know in a handy reference. With a basic history of paganism and witchcraft, to complex spells and rituals, organized in an easy-to-use reference.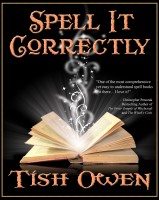 Spell It Correctly
by

Tish Owen
(4.00 from 1 review)
Magic - It's not just for Witches anymore! Written in her signature "Southern Folk" and often humorous style, Tish Owen offers an in-depth look at magic, spellcraft, and how it works - for everyone, not just Witches. Spell It Correctly includes Tish's own personally crafted, practical spells for everything from ending an addiction to stopping gossip, and even help with finding a job.
Related Categories