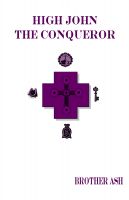 High John the Conqueror
by

Brother Ash
(5.00 from 2 reviews)
Many have heard of High John the Conqueror root, but did you know that High John is also a spirit that you can petition directly? In this pamphlet I lay out my methods for working with this powerful spirit.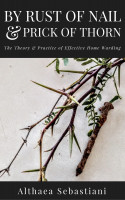 By Rust of Nail & Prick of Thorn: The Theory & Practice of Effective Home Warding
by

Althaea Sebastiani
(5.00 from 2 reviews)
Warding is a practical means of magickal protection using physical objects as anchor points for energy. It is a preventative measure that requires your skill as a witch to turn very ordinary objects into powerfully protective wards. In this book, you'll explore the theory behind warding and put that information into practice with simple yet powerful wards you can easily make to guard your home.