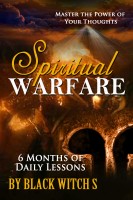 Spiritual Warfare. Master the Power of Your Thoughts
by

Black Witch S
The Spiritual Warfare Course is designed to make you a powerful spell caster, by using the powers which lay dormant in you. By the end of this 6-month course you will have the skills to enter a Trance State, Visualize, Meditate, Cast spells, Cleanse your chakras, Work with energy, Invoke, Evoke, Create a Thoughtform, find your spiritual guide, and much more.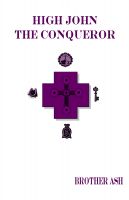 High John the Conqueror
by

Brother Ash
(5.00 from 2 reviews)
Many have heard of High John the Conqueror root, but did you know that High John is also a spirit that you can petition directly? In this pamphlet I lay out my methods for working with this powerful spirit.
Related Categories