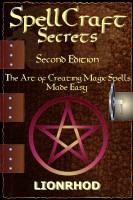 SpellCraft Secrets: The Art Of Creating Magic Spells Made Easy - Second Edition, Revised
by

Lionrhod
For centuries, the art of spellcrafting has been passed down with deepest secrecy, available only to initiates. This groundbreaking book teaches concepts that power magick, and how you can use them to craft spells that will empower your life, find success and reach toward your highest potential. Conversational and easy to use, Spellcraft Secrets aids you in becoming a master of your own destiny.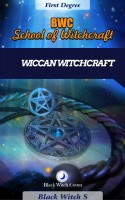 Witchcraft: First Degree. Wiccan Themed
by

Black Witch S
Witchcraft Year 1 offers a complete first year, online degree program for anyone and everyone. The path of Wiccan witchcraft offers essential knowledge for new students of the craft. By the end of this book, you can decide if Wicca, Witchcraft, Paganism, or maybe a fusion of all of these is your calling. Plus, receive a Certificate of Completion when you have finished your first year degree.
Related Categories