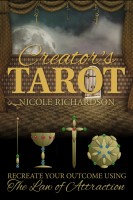 Creators Tarot: Recreate Your Outcome Using The Law of Attraction
by

Nicole Richardson
(5.00 from 1 review)
Harness The Law of Attraction using Tarot! See what you are manifesting in this moment and change it as you will. Become aware of the blocks that cause you to attract experiences you don't want. Whether you are a Tarot master or new to Tarot and interested in self-empowered living, this book makes it easy to see what you are creating every time you shuffle.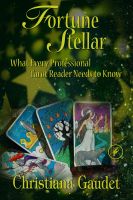 Fortune Stellar: What Every Professional Tarot Reader Needs to Know
by

Christiana Gaudet
(4.00 from 1 review)
If tarot is your passion, this book is for you! In eight easy lessons you will learn how to be a successful part time or full time tarot professional. Best of all, tarot will guide you as you create a tarot business that is a perfect fit for you! Follow your bliss, and help others do the same with Fortune Stellar!