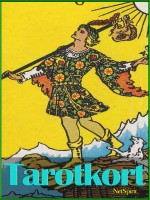 Tarotkort
by

NetSpirit
Du får en grundig indføring i hvordan du lægger og fortolker tarotkort. Du lærer om tarotkortenes oprindelse, forskellige oplægstyper, hvordan du laver tolkninger, samt naturligvis en meget grundig beskrivelse af de 78 kort.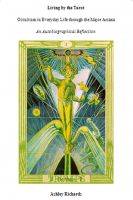 Living By The Tarot
by

Ashley Richards
Price: Free! Words: 52,890. Language: English. Published: November 10, 2012. Categories:
Nonfiction
»
New Age
»
Tarot
This book explores the meanings of the 22 Major Arcana Tarot Cards using examples from real life. Using autobiographical accounts Ashley explores the significance of the Major Arcana cards from a variety of traditional perspectives in the Western Mystery Traditions including, Wicca and Paganism, ritual magic,spiritualism,astrology and Qabalah. Suitable for beginners and advanced students.
Related Categories