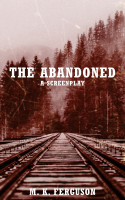 The Abandoned: A Screenplay
by

MK Ferguson
In the wild backcountry of the Washington Territory on the cusp of the 20th Century, the recently dead are coming back. Stalked by the ravenous and reanimated dead, an unlikely collection of survivors struggle to put aside their differences and navigate their way from the small town of Quincy to the hope of security at the port of Seattle.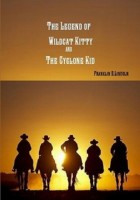 The Legend of Wildcat Kitty and The Cyclone Kid
by

Franklin D. Lincoln
This is the fourth and final chapter in the western saga of Wildcat Kitty and The Cyclone Kid. It tells the complete story of how it all began and how all ends with the creation of a legend that lives forever.This is the story of an unlikely 'good' outlaw gang of old men, led by a young girl and her grandfather. With humor, romance, suspense and high adventure.