Sub-categories:
South Pacific Islands | Melanesia | Polynesia | General | All sub-categories >>
General | Melanesia | Micronesia | Polynesia | South Pacific Islands | << Top sub-categories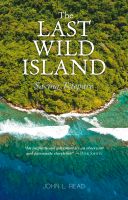 Last Wild Island:Saving Tetepare
(5.00 from 1 review)
A well told story with humourous and insightful moments about Australian ecologist John Read and his family as they battle to save Tetepare Island in the Solomons from ugly indiscriminate logging. They establish the Tetepare Descendants Association (TDA) and the book shares the challenges of different food, culture, disease and the hope of a sustainable future.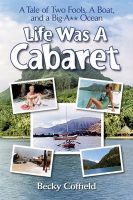 Life Was A Cabaret: A Tale of Two Fools, A Boat, and a Big-A** Ocean
A rollicking, award-winning travel memoir that details a hilarious six years aboard the sloop, Cabaret, as the author manages to stay afloat for 25,000 miles of fun and adventure from Alaska to the South Pacific. A terrific read for sailors or those who love adventure stories and sea yarns. If you're planning to go to sea, this book is a MUST! Audacious and bold!