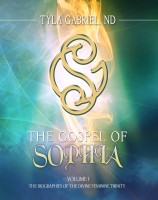 The Gospel of Sophia: The Biographies of the Divine Feminine Trinity
by

Tyla Gabriel
The Gospel of Sophia is the testament of an aspirant of Sophia who has been given self-initiation with the assistance of the Divine Feminine Trinity as guide and teacher. From the first revelation of Sophia to the vision of the Etheric Christ, the author reveals the luminous path of modern initiation and unveils the hidden nature of the Great Goddess.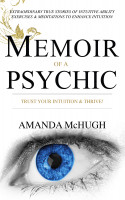 Memoir Of A Psychic: Trust Your Intuition & Thrive
by

Amanda McHugh
'Memoir of a Psychic Medium' is the story of Amanda McHugh, who has been seeing spirits and angels, predicting future events and talking to the deceased ever since childhood. If you have ever wondered whether there is a life after death or whether future events can be predicted, this is the book for you. This book is a rare glimpse into a world where nothing is as it seems.
Related Categories