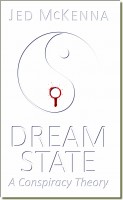 Dreamstate: A Conspiracy Theory
by

Jed McKenna
If life is but a dream, to what do we awake? The central premise of Dreamstate: A Conspiracy Theory, is the admittedly ridiculous but incontrovertibly true assertion that the universe does not exist.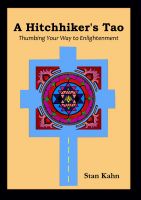 A Hitchhiker's Tao; Thumbing Your Way to Enlightenment
by

Stan Kahn
a Hitchhiker's Tao is an exposition of mysticism and spirituality themed on my extensive experience thumbing around America - between 1968 and 1980 I did 60 to 70,000 miles. Around half of that was done without money. The Oregon commune I lived on for nearly five years provided a great springboard for hitching exploration as well as an education in cosmic togetherness.