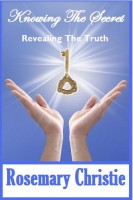 Knowing the Secret- Revealing the Truth.
by

Rosemary Christie
(5.00 from 2 reviews)
Knowing the Secret explains how the Law of Attraction, featured in the ground breaking movie and book "The Secret" works. It is written for those searching for the missing pieces to the unfathomable 'truth' not mentioned in many "get rich quick" or positive thinking books. if you suffer life's consequences and/or desire to improve your life then this is the book for you.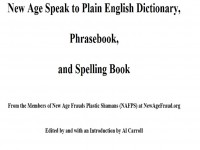 The New Age Speak to Plain English Dictionary
by

Al Carroll
(2.50 from 8 reviews)
For anyone every wondering what the heck New Agers are talking about, here are humorous translations into Plain English, from American Indians and former New Agers mocking New Age pretentiousness and falsehoods. Includes a helpful list of links for further sources for debunking New Age lies and exposing imposters posing as spiritual leaders.
Related Categories